I am in discussion to be involved in events being planned for the fall pertaining to the end of the Great War on the 11th hour of the 11th day of the 11th month, November 11, 1918.
Minneapolis is the site of a special memorial, Victory Memorial Drive on the north side. The parkway was dedicated in 1921 as a memorial to those 568 Hennepin County individuals, who gave their lives in the service of the nation in the World War. The elm trees died and had to be replaced. In 1928, bronze plaques, each with the name, rank and unit of the deceased, were placed in front of each tree. In 1953, those plaques were replaced with bronze plaques set into the ground.
https://www.minnpost.com/stroll/2013/04/victory-memorial-drive-its-remarkable-sightlines-well-named-parkway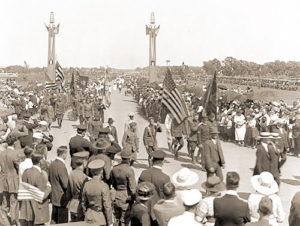 ---
As a Board Member of the Dr. Harold C. Deutsch World War II History Round Table, I facilitated an interactive discussion each month (sometimes twice a month) in the auditorium at the Historic Fort Snelling Visitors Center.
I have taken a leave of absence from the WWII History Round Table so as to focus more on my consulting and also my writing (too many almost finished books). This is also appropriate as my focus has considerably shifted to the First World War.
This informal session is at 6:00 p.m. in advance of the formal program at 7:00 p.m.  I talk with our guest speaker/author and also with the veterans, who will be on the panel after the formal program.  Attendees are welcome to participate in the discussion.  We encourage students to join us.  The number of attendees has been on a steady rise for the last two years when we began this new and innovative addition to the evening's program.  If you have questions, please contact me via email at steve@freedomhistory.com
From time to time, I also facilitated the main session. Among the most notable was the American liberation of the Nazi camps. Another program involved the OSS. Interacting with the late Bob Maynard and hearing his stories of Wild Bill Donovan, whom he served for a time as aide in Kunming, China, was amazing. I had the pleasure of interviewing the renowned diplomatic and military historian Dr. Gerhard Weinberg in my pre-session program. His story of his days as a Jewish boy in Nazi Germany were both horrifying and very memorable.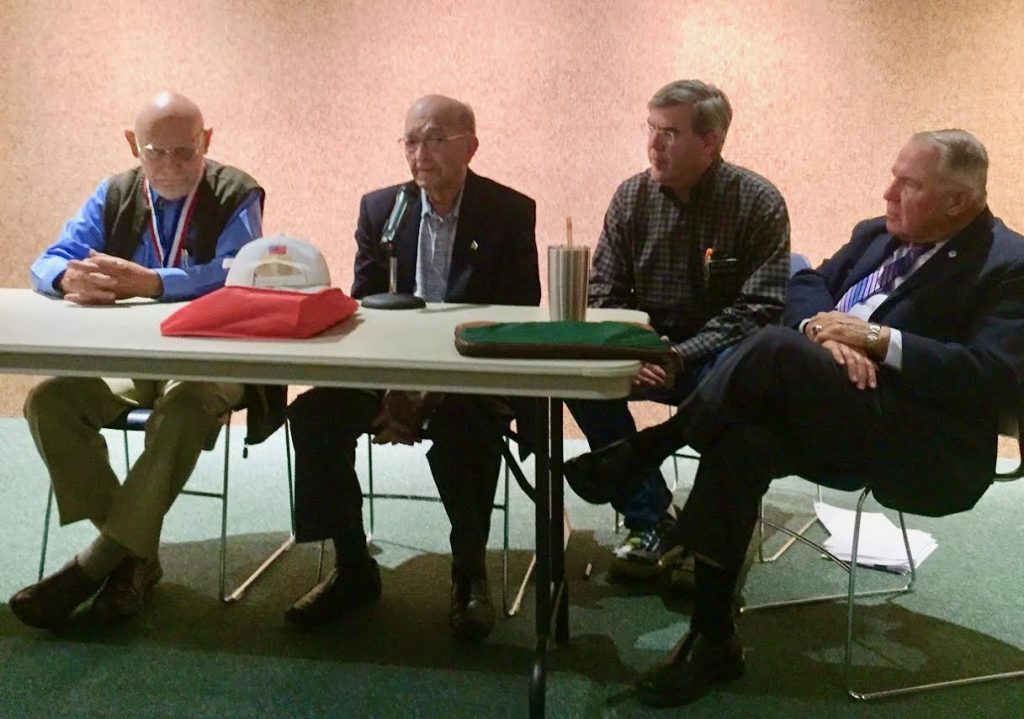 ---
For the most up-to-date Upcoming Events, see the Facebook page for "Steve Chicoine" or
follow this link to the author's Facebook page https://www.facebook.com/profile.php?id=100011345844988
---
Many people have asked when I will again teach a course through University of Minnesota.  I am committed to getting at least my current book projects into print  before I again immerse myself into a course.  The time commitment of preparing for a course is a bit overwhelming and my writing inevitably suffers.  I will return.  I just do not know when that will be.  Keep an eye on Facebook.  Feel free to contact me at steve@freedomhistory.com